Fever Room
Start Date:
25 January 2018
End Date:
28 January 2018
Time:
12pm, 2:30pm, 5pm, 7:30pm, 10pm
Location:
Victoria Theatre
Nearest MRT:
Raffles Place / City Hall
Website:
https://www.sistic.com.sg/events/cfever0118
Email:
ezzat@theatreworks.org.sg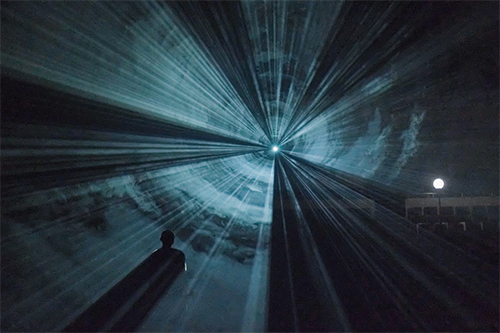 TheatreWorks Curators Academy is thrilled to premiere FEVER ROOM, a projection-performance by internationally acclaimed filmmaker Apichatpong Weerasethakul.
Apichatpong Weerasethakul is the first South East Asian winner of the Palme d'Or, the highest prize awarded at the Cannes Film Festival, and one of the most original, exciting voices in contemporary art today.
Featuring Jenjira Pongees (Jen) and Banlop Lomnoi (ltt), who also appeared in his critically acclaimed Cemetery of Splendour, Apichatpong fuses his memories with the actors' and fictionalises the narrative. Jen is a housewife lying in hospital waiting for an operation. Itt is a soldier, an inhabitant of a country deprived of light, and who is in a state of slumber. They cross paths in their dreams where people take refuge while their land is on a brink of collapse, echoing Apichatpong's perspective on Thailand's present state of military dictatorship.
FEVER ROOM presents a theatrical experience that takes us far beyond the frontiers of cinema, and plunges us deep into the filmmaker's dream-like universe. It blurs the lines of reality and fantasy, obscurity and illumination, bringing audiences on a multi-sensory journey.
FEVER ROOM has just wowed audiences in Berlin and has been touring since 2014. It is set to amaze audiences in Singapore next. Don't miss it!
The new TheatreWorks Curators Academy is founded by Artistic Director Ong Keng Sen. Curators Academy, with its first 30 participants from South East Asia, is unique for its international mission to develop curatorial skills in performance as well as interdisciplinary work focused on sustainability, sharing processes, synergy between contexts and curation in Asia. During the Curators Academy, there will also be complete performances presented for both participants and general public.
Start Date: 25th January 2018, Thursday
End Date: 28th January 2018, Sunday
Time: Thu: 10pm
Fri: 5pm, 7.30pm, 10pm
Sat: 2.30pm, 5pm, 7.30pm, 10pm
Sun: 12pm, 2.30pm, 5pm