Ancillary activities by Perspectives Film Festival
Start Date:
22 October 2016
End Date:
23 October 2016
Location:
SCAPE Treetop / SCAPE Gallery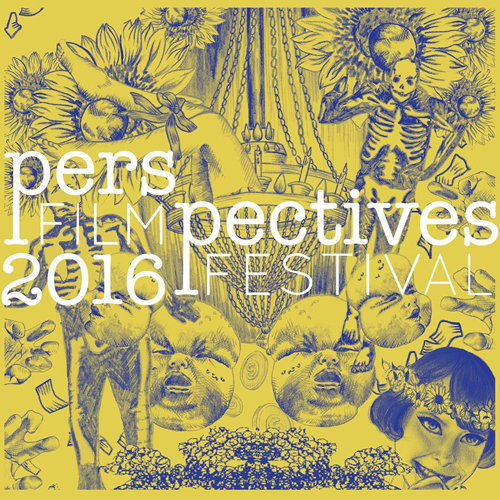 On Oct 22, join us for an interactive workshop and dialogue with award-winning surrealist artist Rosihan Dahim at *SCAPE. View some of Dahim's best known works in an open art exhibition on both Oct 22 and 23. Most Singaporeans might not be familiar with surrealism and its origins, but there is a small, thriving community of local artists and art lovers who have contributed to the scene here. Pioneering this movement in Singapore is Rosihan Dahim, who will collaborate with Perspectives Film Festival 2016 to host an intimate dialogue on the historical and cultural intricacies of surrealist art through a presentation and live demonstration. Anchored by the personal experiences of Dahim, the session aims to delve into the world of surrealism through one's imagination and creativity. Dahim will also conduct an interactive workshop, inviting some members of the audience to have a close encounter with surrealism by trying their hand at creating their own works of art. An open art exhibition, held over two days, will also feature some of Dahim's most known works.
Venue: *SCAPE
Date: Oct 22, 2016
Workshop: 12pm -1pm (The Gallery, Level 5)
Dialogue: 2pm – 3.30pm (The Gallery, Level 5)
Date: Oct 22 & 23, 2016
Art exhibition: 11am to 8pm (The TreeTop, Level 5) Open entry
In addition, on the 22nd, don't miss out on an exclusive opportunity to participate in an intimate dialogue about surrealism in Eastern European Cinema with world cinema specialist Dina Iordanova.
Professor Dina Iordanova is the first chair in Film Studies at Scotland's University of St Andrews in its 600 year-long history. An internationally acclaimed writer, she is best known for her work on Balkan and East European Cinema. In 2014, Iordanova also served as member of the jury at the Busan International Film Festival and she will be the first Western scholar to be invited to teach at the Beijing Film Academy on East European Cinema later this year.
Venue: *SCAPE
Date: Oct 22, 2016
Dialogue session: 4pm – 5:30pm (The Gallery, Level 5)